Despite never having read the manga, I'm sure you already know the story of Lucifer and the Biscuit Hammer. Briefly, the protagonist is awakened to his destiny by an animal guide and told to find his reincarnated teammates to fight an evil sorcerer bent on destruction.
It's been done and redone by series as diverse as Sailor Moon and god knows how many tokusatsu shows (i.e., Power Rangers type shows). So you can kind of guess where the story is supposed to go, but it keeps going the opposite way. The series even gets meta with the characters watching a magical girl anime and snarking about the cliches to be found in the destined hero narratives that their own story deconstructs.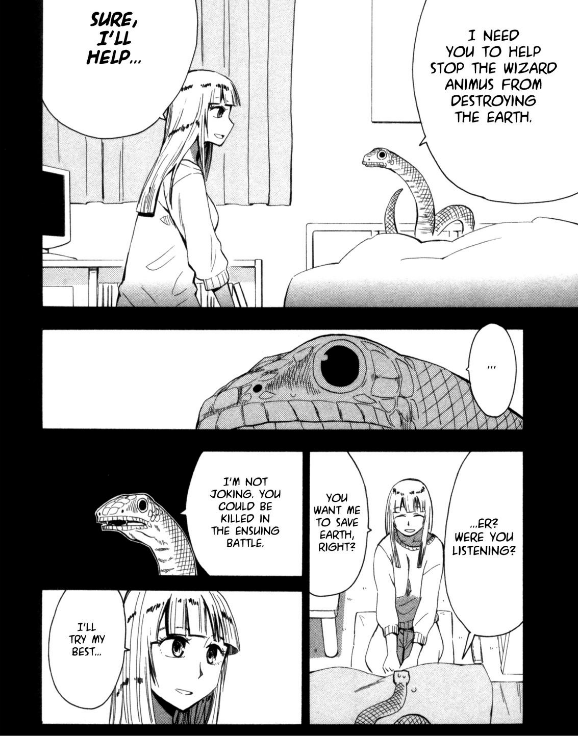 This is a joyfully clever comic, and in small ways and large ways – like in this scene – it keeps pulling the rug out from under you. I'd be more specific but I don't want to take away from the enjoyment of anyone who wants to try this manga out. Read it already, people.