So it appears that they're really serious about promoting the new Star Wars films on a global level. There's a licensed Korean webcomic adapting the original trilogy and putting in extra stuff. It starts from when Luke was just a towheaded moppet on Tattoine learning to shoot a laser rifle from Uncle Owen.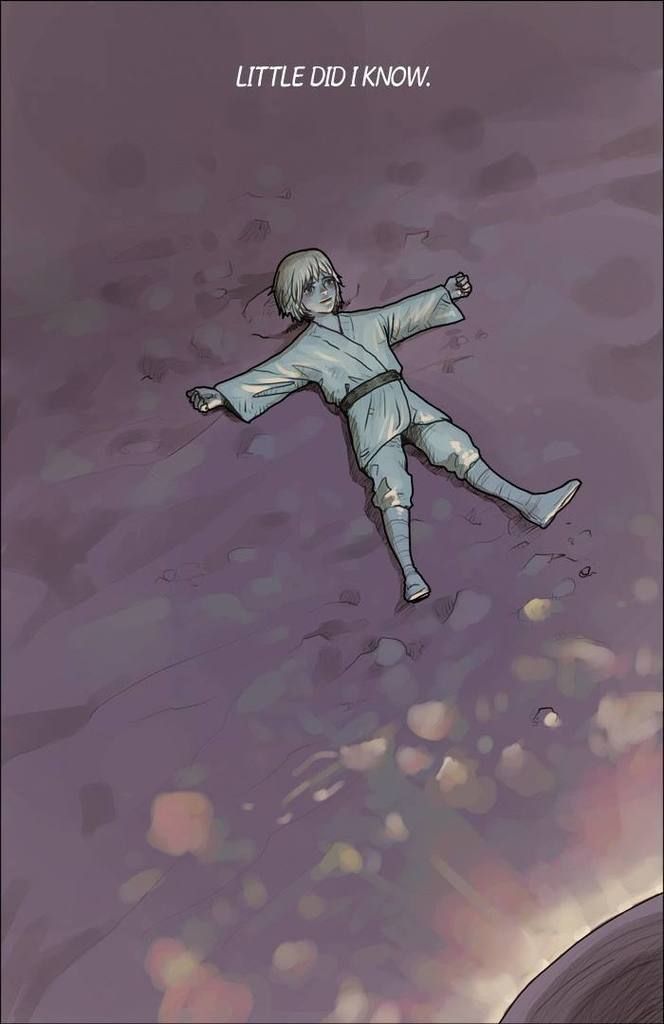 This adaptation is pretty smart, because I hadn't thought about it but there have been like two generations of moviegoers born since the theatrical release of Return of the Jedi. I do like how the artist doesn't try to slavishly reproduce the actors in 2D. The linework reminds me of art from some French sci-fi bandes dessinees. But who the hell's Windy, is he from the Expanded Universe?
Anyway, if you want to check the webcomic out (for free by the way) go to LINE Webtoon and sign in with Twitter. You'll get to read the official English translation. I'm not sure myself if I'll stick with this comic, though if you want to check out other webcomics in this library I would say Hive is a safe choice – basically Walking Dead with giant bugs, and prone to the comic and TV show's trick of always pulling the rug out from under the protagonists to keep the status quo.
Or for actual good stuff, Chiller's a horror anthology that goes multimedia with sound effects and mild animation – for maximum effect I recommend reading it alone in a room with the lights off – and Witch Hunt, which is about demons hunting witches in modern South Korea.